Struggling to
sell

your house

Your property may be on with another Estate Agent and they may not be able to locate a Buyer. You may be asking yourself why is my house not Selling or you may be struggling to sell your house, but here are some reasons why your property may still be on the market.

We tell you the truth why your property is not selling, and provide you the right property value of your home, so that we can help you achieve a fast house sale, leaving you to no longer thinking on "why my house is not selling" and focused on moving.

Struggling to sell your house is something our customers do not have a problem with, most achieving sales in 28 days.

We challenge the traditional ways of selling your property – we offer a truly dynamic and innovative way to selling your home, reaching out to over 60 Million potential Buyers, 365 Days a Year, 7 Days a week, 24 Hours a day.

Our Valuation Service is completely 100% Free and there is No obligation - see how we can help where your previous or existing Estate Agent has failed – we are able to achieve a fast sale, maximum value in 28 days.
Regulated We are members of the Property Sales Ombudsman scheme and are Registered with the Information Commissioners Office for data Protection
Insured – We carry professional Insurance Indemnity.
Dedicated Specialist Selling Service, making sure we provide you with a smooth service, keeping you informed.
Buyers, we make sure that we check and confirm all offers making sure that the buyer can proceed.
Case Tracking – you can check the progress of your property at any time.
A true 24 – 7 service, we will take the offer or answer any enquiries in respect of your property at any time of the day or night.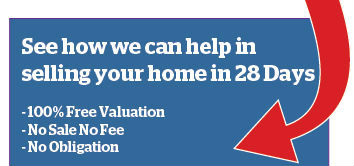 Traditional estate agents only sell 4% of all the properties they bring to the Market. Based on the National average that is approximately just 1 a week.

Over 80% of the properties they have on the market do NOT sell. It is not you who is struggling to sell your house, it is your agent.
Sell your house in
28 days

for up to

100%

Market Value
Sell in 4 weeks-receive an offers within 28 days.

Huge Advertisting exposure -to reaching over 7 million people, 365 days a year 24/7.

A proactive and powerful pricing policy, achieve maximum value in minimum time.

Huge database of home buyers and investors.

No sale - No fee.

Finance approved buyers - no time wasters.

A specialist, dynamic and dedicated team achieving a quick completion.

Fully compliant and fully regulated for peace of mind.

We regularly add new properties.
Huge
Advertising Exposure