Who are Properties
Discounted?
Properties Discounted is the first dedicated discounted property specialists and one of the most dynamic estate agents in the UK adopting a unique and proactive marketing approach enabling us to sell your house quickly. By combining our years of expertise and experience and by adopting an unrivalled marketing strategy we can normally have an offer for your property within 28 days, helping you achieve a quick house sale with maximum value in a short timescale.
Are You
Regulated?
Authorisation, Regulation, Compliance and Conduct, are four very important words to everyone at Properties Discounted™. There are unfortunately many people that deal with Property Investment, and unfortunately many of them are NOT regulated nor or they part of a scheme where they have to be compliant and adhere to stringent codes of practice.

We are transparent and clear in the way we operate and any advice we provide is within the scope of our policies and procedures and estate agents protocol.

This provides you with the peace of mind that you are dealing with a fully compliant and regulated company, and that you are protected.

Here are just some of the ways you are protected.





We are Members of The Property Ombudsman Scheme for Property Sales of Residential and Commercial Properties. We have chosen to adhere to their code of conduct, not only as this is a legal requirement but also as we agree and prescribe to their policies.
Professional Indemnity Insurance
We carry a professional Indemnity Policy, making sure that we provide information on properties that are correct, and as such offer protection against any misrepresentation should it ever occur.
Information commissioner's office
We are registered with Information Commissioners Office under the data protections Act. We hate spam as much as you do and make sure we do not rent, sell or abuse your information in any way.
Money

Laundering

We carry a professional Indemnity Policy, making sure that we provide information on properties that are correct, and as such offer protection against any misrepresentation should it ever occur.
Are there any Up Front Costs

NO Upfront Fees

Is there a Cost for Valuation?

No – All valuations are Free

How long should it take to get an offer?

Normally 28 Days

How much should I expect as an offer?

We act solely for you the seller, we try to achieve as much as possible for your property.
How do you compare

with Estate Agents?
Auctions
UPFRONT Fees
Yes – Legal Pack, Searches & Catalogue Entre Fee
No Upfront Fees
Only paid when we complete your sale =
Value Achieved
65 to 75% of Market Value
100%
Time to Sell
Approximately 60 Days Plus
28 Days
Market Exposure
Mainly target property developers, looking to buy at a low value.
Reaching to over 60 Million people, 365 Days a Year, 7 Days a week, 24 hours a day.
A typical Home Seller
Banks & Housing Associations All Sellers
All Sellers
Risk for Buyers
Stand to lose 10% on day of auction as have to Exchange contracts – Binding Legally. High Risk
Lender can pull out – problem with a valuation = Buyer has Lost Money.
High Pressure deters Buyers
No Risk for Buyers, only enter to contract once their funding and valuation is secure = More Buyers
More Buyers = More Offers for the Seller
More Offers = More Value = Sale
Risk For Sellers
Risk For Sellers If property does not Sell, negative sentiment in the market for your property
No Risk
Opening times
9am to 5pm normally Monday to Friday
Open 24 Hours a day 365 Days a year, ready to take an offer, answer an enquiry and discuss your property .
Certainty
To lose thousands of Pounds
To Pay upfront Fees
Less Buyers
Achieve 100%
Achieve a sale in 28 Days
See how much your home is worth with our Free 100% online Valuation
Traditional Estate Agent
Number of Properties Sold on Average
Normally Sell 1 a week – ONLY 4%
Over 80% of our properties
Average Time taken To Sell
6 to 12 Months+ to achieve a Sale for the small number they do sell
28 Days
Are they Regulated?
Some Estate Agents are Not Regulated and do Not Carry Insurance
Property Sales Ombudsman Scheme =
Data Protection =
Insured =
Opening Times
Normally Monday to Friday 9am to 5 PM – and some half day Saturday
365 Days a Year. 7 Days a week. 25 hours Day – there to take an offer or answer an enquiry
UP Front Fees
Many Estate Agents in the UK do charge upfront
No Sale No Fee – we only charge on completion of a sale, with No upfront Fees
Marketing Exposure
Only advertise on 1 or 2 portals
Huge Marketing Exposure Reaching over 60 Million People, 365 days a year /24 hours a day,
Experienced
Do not have core experience in dealing with quick sales. Do not have investment property experience.
Many of our Negotiators come from Investment property Back grounds, Decades of experience in selling houses fast country wide.
Buyers
Only have small number of prospects, many of which are registered withother local agents. Anyone can view
Access to thousands of potential Buyers. Serious Cash Buyers or Mortgage Approved wanting to buy countrywide
Valuations
Old fashioned valuation techniques that does NOT work. Do not price realistically which delay sales and lose interest from potential Buyers
Dynamic pricing policy that works - Sales in 28 days.A Free Valuation Service.
Huge Interest = More Offers = Higher Price = Quick Sale
Value achieved
Although claim 100% , but this is reduced by time delays that cost.
100%
HOUSE SALE PRICE
Average Mortgage
Insurance
Repairs
Reduction in Value
Total Cost
Amount Received
Time
Frustration
Certainty of Sale
£100,000
£1,983
£200
£750
£5,000
-£7,933
£92,067
9 Months
100%
4%
£100,000
0
0
0
0
0
£100,000
28 Days
0%
80%

First Month expense at NIL for both – sale costs not included, based on mortgage interest only at 3.5% on 85% of value, example for illustration purposes only – see terms and conditions. Please see terms and conditions for source.

See how much your home is worth with our Free 100%online Valuation
Property Companies
Value Achieved
£100,000 House Value
60% to 65%
£60,000 to £65,000
100%
£100,000
Amount you could lose
£100,000 House Value
35% to 40%
£40,000 to £45,000
You achieve 100%
Only pay an Estate Agents Commission on completion
Regulated
Can take 8 to 12 weeks – Many do not complete
28 days
Market Exposure
You are dealing with 1 company – acting for their own best interest
We reach out to over 60 million Buyers – acting for your best interest
Opening Times
Very hard to get hold off – they are not your Estate Agent
24 Hours a Day, 7 Days a week, 365 Days a Year.
See how much your home is worth with our Free 100% online Valuation
Where do you
Advertise?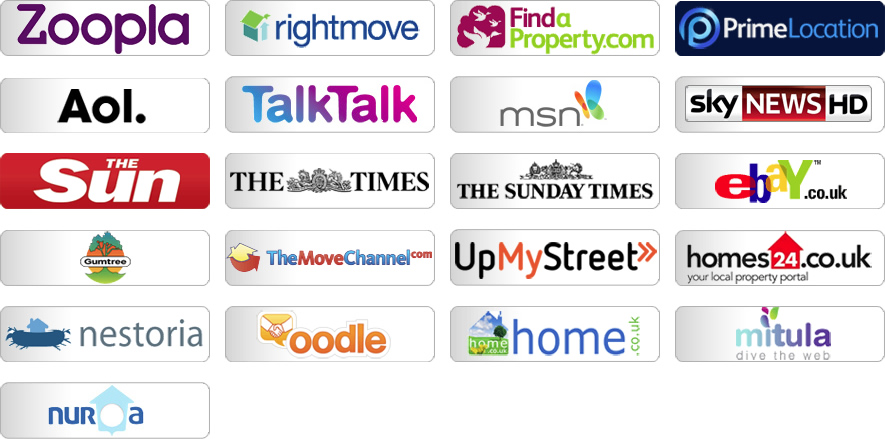 Who Deals with the Offers?
Our dedicated professional Senior Sales Negotiators deal with all offers, ensuring that they try to get the best possible price for your home.
What is the
Sales Process

?
We work with you all the way from start to finish
Do I need an
EPC

?

Yes, you will require an Energy Performance Certificate as this is a Legal requirement. We will help you find an energy assessor.
Do I need a
HIP

?

You no longer require a Home information Pack.
Do you have any
satisfied Clients

?